Skincare Services - Columbia, SC
Our skincare treatments include laser procedures, chemical peels, microdermabrasion, and more to rid your face and other areas of blemishes, discoloration, signs of aging, and other similar skin issues. We offer a variety of physician-grade skincare products, including those from Biopelle, SkinMedica, Obagi Medical, and Revision Skincare. We will make you feel comfortable during your services. Our team believes that skincare isn't just about the treatment, but about giving our patients an experience that is relaxing to the mind, making the treatment a full-body experience.

SKINCARE TREATMENTS AVAILABLE
At About You Aesthetics, we offer a wide array of skincare treatments to better meet the needs of our Columbia, Chapin, Lexington, and Irmo, SC patients. A short description of some of our skincare treatments are described below, but please call to schedule a consultation to learn more about all of our treatments and find out which may be best for you.
PCA OXYGENATING TREATMENTS
This therapy focuses on fighting the signs of aging and repairing the skin by combating against free radical damage. A PCA treatment consists of a plentiful amount of antioxidants that work to repair damage caused by various issues like sun damage, allergens, toxins, environmental factors and age. Ultimately, this heals and rejuvenates skin, leaving you with a healthy glow that will brighten any room you walk into. Prospective mothers and those who are breastfeeding may partake in a PCA oxygenating treatment as it utilizes oxygen to aid with normal metabolic processes.
Chemical peels are exfoliation treatments which smooth out the layers of the skin with the use of an acid or chemical. Chemical peels are often used in an effort to relieve blemishes and discoloration caused by the sun, acne, scarring or pregnancy. A chemical peel may also reduce some of the signs of aging. About You Aesthetics offers a variety of chemical peels ranging from light peels for sensitive skin to medium depth peels. Contact us today to schedule a free evaluation of your skin concerns.
HydraFacial super serums are made with nourishing ingredients that create an instantly gratifying glow in just 3 steps:
CLEANSE + PEEL - Uncover a new layer of skin with gentle exfoliation and relaxing resurfacing.
EXTRACT + HYDRATE - Remove debris from pores with painless suction. Nourish with intense moisturizers that quench skin.
FUSE + PROTECT - Saturate the skin's surface with antioxidants and peptides to maximize your glow.
Each treatment uses a series of HydroPeel® tips – Each one has multiple peeling edges to exfoliate the skin several times each pass, achieving better, more even results. The unique spiral design creates a vortex effect to easily dislodge and remove impurities while simultaneously introducing hydrating skin solutions with potent antioxidants.
WHAT SETS HYDRAFACIAL APART FROM OTHER HYDRADERMABRASION PROCEDURES?
HydraFacial uses a unique, patented Vortex-Fusion delivery system to exfoliate, extract and hydrate skin, and, the spiral design delivers painless extractions.
WHAT IS VORTEX-FUSION TECHNOLOGY?
The spiral design of HydroPeel® Tips, used in conjunction with the HydraFacial proprietary vacuum technology and serums, creates a vortex effect to easily dislodge and remove impurities while simultaneously delivering hydrating skin solutions.
IS HYDRAFACIAL RIGHT FOR YOU?
Yes. We don't have a type. HydraFacial addresses all skincare needs.
Microneedling with PRP is a skin rejuvenating treatment that has become one of the trendiest and most-loved skin care treatments available. It utilizes a technique of microneedling with platelet-rich plasma or (PRP). It is minimally invasive with little to no down time. Typically, for one day you will have a redness to your skin, like a sunburn, but usually is gone by 90% 1 day after the procedure.
Microneedling with PRP is safe on every skin type and leaves skin looking younger more radiant and smoother almost immediately.
Microneedling with PRP stimulates the body's organic growth factors which provides a natural healing and rejuvenation to the skin listed here:
Improved lines and wrinkles
Improved skin laxity
Helps repair sun-damaged skin (photo-aging)
Improves Acne scarring
Immediately improves the quality and texture of the skin
Gives skin a more supple, plump appearance.
Eliminates most blackheads almost immediately for approximately 3 to 4 weeks
Exfoliates the skin
Stretch mark reduction
Reduces discoloration & evens skin tone
Increases radiance and wipes away that dull tired-looking appearance
The procedure takes about 60 minutes, with 20 minutes of numbing time included is virtually painless. Microneedling with PRP treatments are best done in a series of 3 to 6 treatments.
Microdermabrasion is a safe and effective skin treatment that creates a fresh, glowing, rejuvenated complexion. Our diamond tip microdermabrasion will comfortably buff away the outermost surface of the skin, improving the appearance of fine lines and wrinkles, sun damage, age spots, stretch marks, and acne. This procedure is gentle enough for almost any skin type and is often recommended during pregnancy and nursing.
In addition to microdermabrasion, About You Aesthetics offers Dermaplaning. Dermaplaning is a method of exfoliation that gently scrapes off the top layer of dead skin cells and facial hair in order to reveal a smoother and brighter complexion.
Our laser treatments help to reduce the appearance of sunspots on your hands, chest and face and also reduce fine lines, wrinkles and other signs of aging. Patients have used laser treatments to pale scars, facial veins and even rosacea. Using our Candela Gentelase, GentleYag and Vbeam laser systems, patients of all skin types can find a treatment to restore their skin. We also offer laser tattoo removal once a month.
Microneedling is designed to stimulate the production of collagen and reduce the appearance of scars, stretch marks and wrinkles. This is a minimally invasive procedure that involves the use of a handheld device that contains fine needles, which can be adjusted between 0.5 to 2.5 millimeters to target your specific needs. The area is numbed prior to the procedure to prevent discomfort. Ultimately, this procedure tricks your body into believing it has been injured, causing it to send fibroblasts to create more collagen in the affected area.
We offer a number of physician-grade skincare lines to our patients, including Biopelle Obagi Medical, SkinMedica and Revision Skincare. These products offer many skincare benefits that cannot often be found in over-the-counter products. We work closely with each of our patients to create a personalized skincare regimen that can be created during your free consultation.
If you would like to brighten and clear your skin and are struggling to get the results you seek through over-the-counter treatments, contact us today. We'll set up a consultation with you to discuss your skincare needs and create a customized treatment plan.
SKINCARE BEFORE AND AFTER PHOTOS
Our advanced skincare treatments provide for strong results that help boost a woman's confidence. You'll feel younger and more vibrant. About You Aesthetics offers a wide array of services that can help your skin look and feel smoother and more refreshed.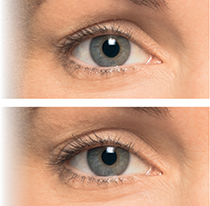 before (bottom photo with mascara)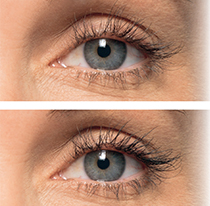 after - week 16 (bottom photo with mascara)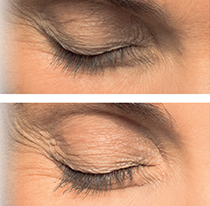 before (bottom photo with mascara)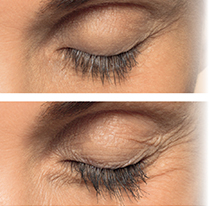 after - week 16 (bottom photo with mascara)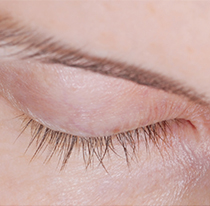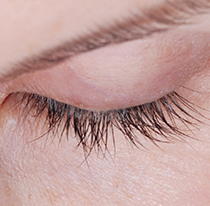 SCHEDULE YOUR APPOINTMENT NOW!
Click on the button below to find a time to come in so we can help you look and feel your best: