CoolSculpting Elite® - Columbia, SC
Our CoolSculpting® treatment has the potential to remove unwanted fat without surgical incisions or downtime. The process freezes stubborn body fat that exercise and eating healthy are not eliminating and allows for a safe, FDA-approved, non-invasive method to reduce it. Most people have areas of their body that they just aren't happy with. If you are struggling with areas of fat, no matter how much you diet or exercise, then CoolSculpting may be right for you! CoolSculpting® technology utilizes an FDA-cleared process to freeze unwanted fat and slim down those problem areas in a non-invasive way. We have Coolscupting available for our Lexington, Chapin, Irmo & Columbia, SC patients.

CoolSculpting — scientifically known as cryolipolysis — is essentially a procedure to freeze (and thereby kill), fat cells. Thigh areas, love handles, and stomach bulge are all areas that people get CoolSculpting® treatments done to reduce fat. As you eat a balanced diet and exercise, some problem areas simply stay problem areas. Perhaps you've noticed physical changes to your body after having a baby that refuse to tighten back up with diet and exercise. Those areas of unwanted fat are where CoolSculpting® can really make a difference. CoolSculpting® offers noticeable and lasting results that are proven to work.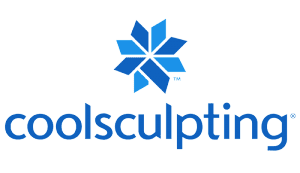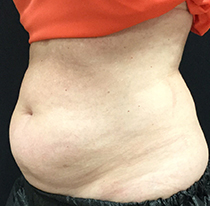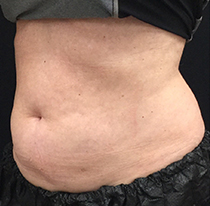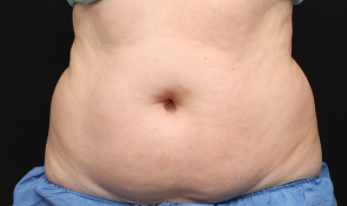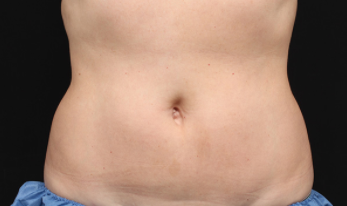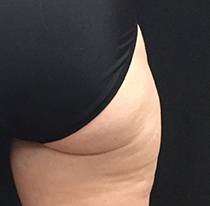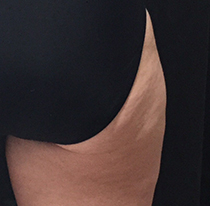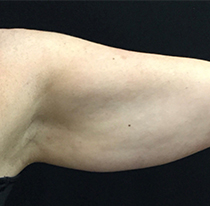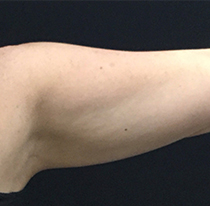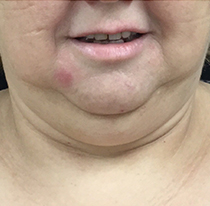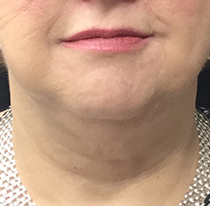 Our staff will help you assess your problem areas and decide what treatment plan is best for you. There is no surgery or downtime with CoolSculpting®. Instead, treatments apply controlled cooling that addresses the fat layers below the skin without damaging the surface. Our specialists are trained and certified to apply CoolSculpting® treatments in a way that is safe, effective and appropriate.
During the procedure, you will undergo sculpting treatments targeting specific areas for a specific duration of time. You will be able to take bathroom breaks between treatments. During treatments and after completion, most patients do not feel discomfort or pain. Hours or days after the treatment, you might notice some swelling, bruising or discomfort, but you will be able to take mild pain relievers if you are feeling uncomfortable. After several days, swelling and discomfort should be only minor. Most of our patients don't miss any workdays and report feeling back to normal after only a couple of days.
CoolSculpting® is safe and includes sensors that will prevent the machine from cooling your skin too much. The built-in safety measures ensure you can experience a safe procedure. This treatment requires absolutely no needles or anesthesia so you don't need to feel anxiety in order to work past those problem areas.
The results typically begin to show in about one month . That is why it is so important to start your sculpting treatments today. Get ready for your next big event, the beach or other activities well in advance to appreciate the full benefits of CoolSculpting®. Your treatments may require more than one application, but our staff will help you determine what is right for you.
You can expect permanent reductions in fat cells with CoolSculpting®. CoolSculpting® actually eliminates 20-25 percent of your body fat cells - something even dieting can't do. Not only that, but unlike dieting and exercise alone, CoolSculpting® actually targets your problem areas and only eliminates fat cells in those areas.
Are you ready to eliminate those problem areas for good? Contact us today to set up a consultation and see if CoolSculpting® is right for you!
SCHEDULE YOUR APPOINTMENT NOW!
Click on the button below to find a time to come in so we can help you look and feel your best:
Coolsculpting® is FDA-cleared to treat visible fat bulges in 9 areas of the body. Some common side effects include temporary numbness, discomfort, and swelling.