Skincare Products - Columbia, SC
We offer a number of physician-grade skincare lines to our patients, including Biopelle, Obagi Medical, SkinMedica, Revision Skincare, and more. These products offer many skincare benefits that cannot often be found in over-the-counter products. We work closely with each of our patients from Lexington, Irmo, Chapin, and Columbia to create a personalized skincare regimen that can be created during your free consultation.
Skin Medica
Skin Medica, an Allergan-owned company, has dedicated years of research to formulate advanced skincare products to deliver optimal results for our patients and the physicians who care for them.
Whatever your skincare needs or challenges may be, you deserve healthier-looking skin. That's why they've dedicated nearly two decades of research to formulating advanced products.
Founded by physicians and rooted in science, SkinMedica is committed to research and clinical data. Instead of providing quick fixes, they've developed products to promote the long-term health of your skin.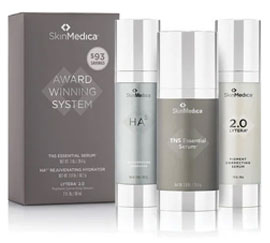 Revision Skincare
Revision Skincare® was founded to change the way professional skincare results are achieved. We believe youth-looking can be accomplished without ever compromising skin's long-term health.
Their unique formulation philosophy is leading the way for better treatment methods and challenging traditional approaches to deliver powerful results.
With products validated by physicians,we proudly carry their products to help you achieve the best skin possible.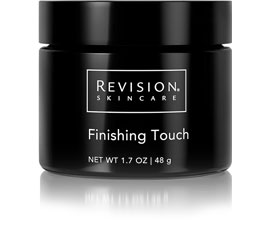 Biopelle
Biopelle® is a leader in advanced skincare solutions committed to delivering the most innovative, effective products through licensed health and skincare providers. Biopelle is the only physician-dispensed skincare line that utilizers the secretion and eggs from the Cryptomphalus aspera snail, as featured in TENSAGE® Growth Factor and TENSAGE® Stem Cell.
Biopelle offers a full spectrum of clinically proven skincare products that address multiple concerns from professional peels and post-procedure care to daily maintenance and intensive treatments for dramatic improvements in the visible signs of aging.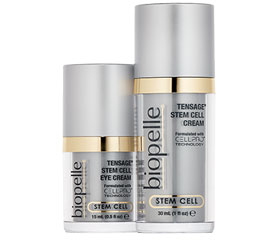 LATISSE®
LATISSE® is an FDA-approved treatment to grow eyelashes for people with inadequate or not enough lashes. LATISSE® is a prostaglandin analog, indicated to treat hypotrichosis of the eyelashes by increasing their growth including length, thickness and darkness. Apply nightly directly to the skin of the upper eyelid margin at the base of the eyelashes using the accompanying applicators. Blot any excess solution beyond the eyelid margin. Dispose of the applicator after one use. Repeat for the opposite eyelid margin using a new sterile applicator. In clinical trials, LATISSE® showed that eyelashes grew 25% longer, 106% fuller, 18% darker.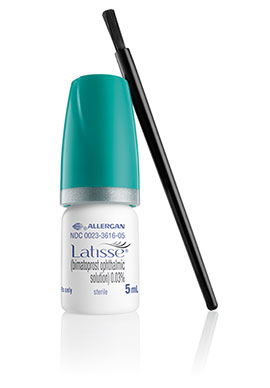 OBAGI
With a 30-year legacy of science and innovation, Obagi has led transformative research that has met the needs of every skin tone and type.
Obagi believes skincare is more than "correcting" or even "preventing," it's about unleashing your skin's full potential. That's why at Obagi they create inclusive products that support the diversity we all bring to the table.
It's about developing scientifically backed, clinical-quality formulations to promote healthy, future-facing skin. They see the future of skincare ahead of us, and are making a conscious effort to make sure everyone is represented – not just for today but for many more tomorrows, too.