Laser Hair Removal - Columbia, SC
We offer laser hair removal on any part of the body you request. With our hair removal service, you'll significantly reduce the need to shave or wax regularly as a result of our effective technique. Our technique uses lasers that are suitable for all skin types so even those with sensitive skin can enjoy the benefits of laser hair removal.

About You Aesthetics realizes the issues associated with unwanted body hair and the nuisance of having to remove it regularly. Shaving and waxing are solutions, but they require time, and waxing can be painful. Razor rash around your bikini line is unsightly, and who really wants to have someone else wax such a sensitive area on a regular basis?
We understand just how much unwanted hair can take a toll on a person's confidence. With laser hair removal, we help to eliminate the need for shaving and waxing with a simple procedure for our Lexington, Chapin, Irmo & Columbia SC patients.
WHAT TO EXPECT FROM LASER HAIR REMOVAL
We apply a quality treatment that permanently reduces hair in the desired area in a short amount of time. Although it may take several treatments, laser hair removal is painless and relieves the need to shave, wax or feel self-conscious. The risks are minimal, but the rewards are tremendous.
The procedure generally requires 5-8 sessions. One pulse takes less than a fraction of a second, destroying multiple hairs at one time. In one second, the laser treats an area about the size of a quarter.
Each session varies in length depending on the size of the area of hair being removed. For instance, ridding your upper lip of hair tends to take no more than five minutes. Your back or even legs may take up to an hour per treatment.
GENTLELASE AND GENTLEYAG LASER HAIR REMOVAL
We offer two main laser hair removal treatments: Candela GentleLase and GentleYag.
Candela GentleLase is a high-energy, long-pulse laser that makes a high-intensity light beam that absorbs deep into skin tissue and delivers a small amount of heat to remove the hair at the follicle. The Dynamic Cooling Device supplies beams of cryogen to the outer layer of skin to optimize the treatment and decrease the risk of side effects.
Candela GentleYag is also a safe and effective treatment laser that requires no gels and is safe on all skin types. It comes with a cooling system that decreases the temperature of the skin once heat has been applied underneath it. GentleYag is also safe and effective for darker skin types.
You won't feel pain during the procedure. You will be asked to stay out of the sun and forgo tanning six weeks prior to treatment and six weeks after to prevent skin discoloration. The risks of the procedure are not serious and are rare. You may experience swelling, redness or irritation, but it's not common. Our professionals take all the necessary steps to prevent this from occurring and often recommend a test spot prior to beginning your treatment, which makes the likelihood of side effects rare.
Our team will put your mind at ease and answer all questions you may have. We'll educate you on all pre- and post-procedure care to ensure the best results. The cost of the procedure is completely dependent on the area and number of treatments it will take to obtain desired results.
Imagine being able to wear a bathing suit or shorts without having to shave or wax regularly. Contact us today to schedule a consultation about our laser hair removal treatments.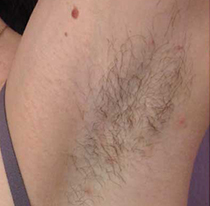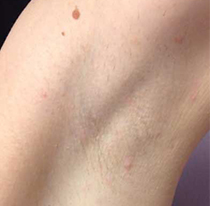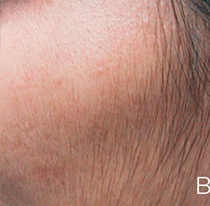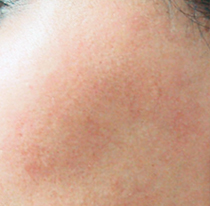 SCHEDULE YOUR APPOINTMENT NOW!
Click on the button below to find a time to come in so we can help you look and feel your best: